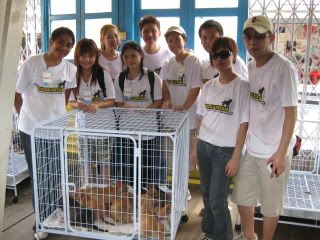 On the 27th June 2009, we have volunteered to join the Pulau Ketam Rescue Mission. A group of puppies were found whining in an abandoned factory. Without a moment's hesitation, we brought the 12 stray puppies back to KL. These puppies were then dewormed and rehomed.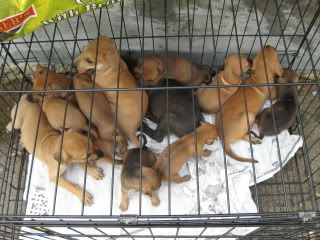 Almond was earlier rehomed to a young guy who looks sincere enough to promise a happiness life to her. But, a few days later, Shayne got a call which this adopter has given up to keep Almond due to some personal reason. Shayne decided to take back the puppy and give Almond a home sweet home.
Almond is a very loving girl. She likes being hugged and she will lick Shayne's mouth non-stop to show her love towards the owner.



She pick-up basic commands in a week's time, that's considered obedience enough as a house dog.